High Quality Flooring Products
---
---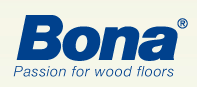 Recently, Bona developed a waterborne finish called Traffic HD. Traffic HD costs more per gallon than regular Traffic but is a superior product in both durability and sustainability. It has less toxic vapors than traditional polyurethane finishes. We recommend it for high use areas and in occupied residences. Our clients with environmental/health concerns have been relieved to know it is more durable and has less VOC's than traditional traffic formula and it is GREENGUARD Certified for Children & Schools.
Qualities:
Unsurpassed scuff, scratch and chemical resistance at full cure. Virtually no odor & very low VOCs – less than 125. Traffic HD is fast drying – approximately 2-3 hours; however, it will still need time to cure. Bona has associated GREENGUARD Certified cleaners for future cleaning. Is 15% to 20% tougher than the original Bona Traffic commercial finish. Bona Traffic HD will be 80% cured in 1 day, 90% cured in 3 days and approximately fully cured in 7 days depending on temperature and humidity.
Some of the above information provided by http://bona.com
For over 50 years, Swedish formulated Glitsa Gold Seal Finishes have been the preferred choice of professional contractors, renowned architects and discriminating homeowners to preserve and enhance the beauty of their wood floors. Glitsa is the premier Swedish finish to which all other finishes are compared.
Glitsa Sealer is a one coat sealer and Glitsa Goldseal is a one coat finish that when used in unison, gives off a beautiful gloss and durability that is unsurpassed in the oil-based finish industry.
Keeping your wood floors clean and beautiful is as simple as vacuuming and damp-mopping. Best results are achieved using a Glitsa mop with Glitsa Clean Wood Floor Cleaner, which is specially formulated to clean your Glitsa finished floor.
When a Glitsa Gold Seal surface begins to show wear, it can be simply recoated without resanding to bare wood. Contact us when recoating becomes necessary.
Some of the above information provided by http://glitsa.com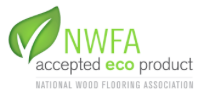 DuraSeal Penetrating Finish (Stain) is a semi-transparent stain formulated to seal, color and provide exceptional durability when used on bare wood. This rich blend of oil and resin gives hardwood floors a soft, satiny sheen. Available in colors to match any decor, DuraSeal Penetrating Finish creates a bond with the wood that won't scratch or wear away. DuraSeal Penetrating Finishes are available in many different colors. See the full line of stains here.
Regularly remove dust and dirt by sweeping or vacuuming. Exceptionally worn areas may require an additional finish coat so the wear does not go through the stain beneath the finish. DuraSeal is also a GREENGUARD Certified.
Some of the above information provided by http://duraseal.com